Board of Directors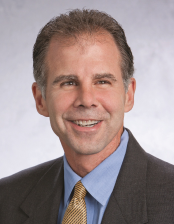 Dann Adams
Over the course of his twenty-year tenure at Equifax, Dann Adams has served as President of all three of its business divisions: Consumer Information Solutions, Workforce Solutions, and currently, Global Consumer Solutions. Prior to joining Equifax in 1999, Adams held various leadership positions in sales, sales management and product marketing at Dun & Bradstreet Information Services. Adams currently sits on two other boards: First Advantage, the nation's largest employment screener, which is backed by Symphony Technology Group, and Moovila, a cloud-based company developing collaboration tools for critical projects and processes. Adams is a graduate of Central Michigan University, where he received a bachelor's degree in Marketing and Economics.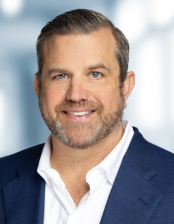 Dick Anderson
Dick Anderson is a founding partner of HPI and serves as its managing partner overseeing day-to-day operations. Building on his quick success with Trammell Crow Company, Dick co-founded HPI in 1992 with two other Trammell executives. With Anderson's leadership, HPI has grown from a four-person development firm to a full-service real estate firm with over 150 employees; offices in Austin, Dallas, and San Antonio; and an active portfolio of over 15 million square feet of office, industrial, and retail product. Anderson and his partners have overseen over $3 billion in office and industrial development in Central Texas. While at Trammell, he served in various marketing roles and ultimately as Marketing Director for the company's industrial division. He currently serves on the board of Uplogix. Anderson is a graduate of Southern Methodist University where he earned a B.S. in Economics.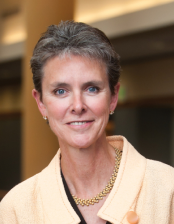 Beth Brooke
Named to Forbes list of the "100 Most Powerful Women in the World" eleven times, Beth Brooke is a globally recognized financial policy expert, advocate for purpose-driven corporations, and a leading voice for social justice and equality, in particular for women and LGBT communities around the world. During a distinguished career at EY spanning forty years, Brooke was a member of EY's Global Board and served as the Global Vice Chair of Public Policy and Global Sponsor of Diversity and Inclusion. In the Clinton Administration, she served in the office of Tax Policy in the U.S. Department of the Treasury and was responsible for all insurance and managed care tax policy and played roles in healthcare reform and superfund reform legislative efforts. Brooke serves on the Boards of eHealth (NASDAQ: EHTH), Beta Bionics, and SHEEX.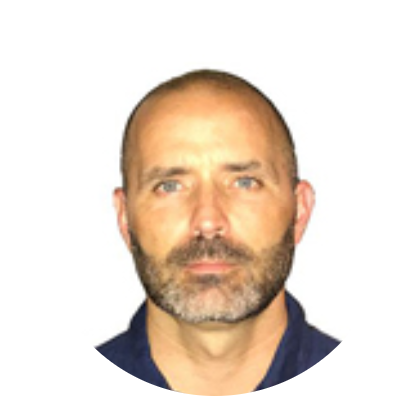 Christian Donohue
Christian Donohue is a Managing Director and member of BlackRock's Global Credit Platform covering multiple industries including media, restaurants and shipping. Donohue was a Managing Director at Tennenbaum Capital Partners (TCP) when it was acquired by BlackRock in 2018. Prior to TCP, Donohue held various roles within GE Capital's Media and Telecom group from 2000 to 2006.He currently serves on the Board of Directors of Real Mex Restaurants, EuroSeas, EuroDry and Blue Wall Shipping. Donohue earned a B.A. from Georgetown University and an M.B.A from Yale.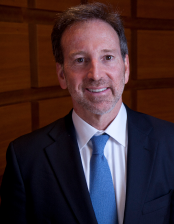 Antonio Garza
Antonio Garza currently serves as Counsel in the Mexico City office of White & Case, one of the world's leading global law firms. Previously, he served as U.S. Ambassador to Mexico between 2002-2009 during the George W. Bush administration. Garza is a past partner at Bracewell & Patterson and served as Secretary of State of the State of Texas and Senior Policy Advisor to the Governor of the State of Texas from 1994 to 1997. He currently serves on two public company boards: Kansas City Southern (NYSE:KSU) and MoneyGram (NYSE: MGI) and formerly served on the board of BBVA Compass (NYSE:BBVA). He is also a member of the Board of Trustees at Southern Methodist University. He was awarded with the "Aguila Azteca" or Aztec Eagle, the Mexican government's highest award given to a foreign national. Garza holds B.A. from University of Texas, where he was recently inducted into the McCombs School Business Hall of Fame, and a J.D. from Southern Methodist University.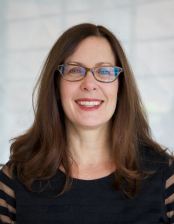 Kathryn Petralia
Kathryn Petralia, is the Co-Founder and General Manager of Kabbage, a leading financial technology company that has provided billions in loans to small businesses, and was acquired in 2020 by American Express. Prior to Kabbage, Ms. Petralia spent time with Revolution Money, CompuCredit Corporation, and a number of Internet startups. Among many notable distinctions, Ms. Petralia was named on Forbes list of the "Most Powerful Women in the World" in 2017 and FinTech Magazine's Top 10 Women in FinTech in 2020. Kathryn also serves on the boards of CARE and PadSplit, is a member of Fannie Mae's digital advisory council and is a trustee of the Woodruff Arts Center.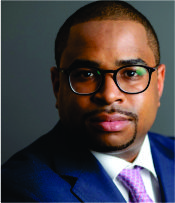 Derrick Weatherspoon
Derrick Weatherspoon is a Senior Portfolio Manager in BlackRock's Alternative Solutions Group ("ASG"), a multi-alternative investment platform with approximately $10 billion of assets under management. Within ASG, Derrick focuses on investments that accelerate positive economic outcomes for undercapitalized ethnic and minority groups within the United States. He joined BlackRock in 2021. Prior to joining BlackRock, Derrick served as a Partner and Managing Director at IMB Partners, a middle-market private equity firm focused on investments in the utility services and government agency services sectors. Prior to IMB, Derrick was a Vice President at The Carlyle Group within in its U.S. Buyout Fund, where he focused on private equity investments in the consumer, media and retail sectors, and an Associate at Welsh, Carson, Anderson & Stowe, a private equity firm focused on investments in the healthcare and technology sectors. Derrick received a B.S. in Finance from the University of Maryland's Robert H. Smith School of Business, where he graduated with honors, and an MBA from Harvard Business School, where he was a Robert Toigo Fellow.

Stay connected to receive our latest news, events, podcast, financial presentations and more
Invalid email, please check it!