Our mission is to empower the Hispanic consumer to achieve the American Dream
Tricolor is a Community Development Financial Institution (CDFI) and mission-driven company, empowering its customers by providing access to affordable financing on high quality, certified vehicles, to ultimately enhance the quality of their life.
Differentiated Approach
Technology Driven
Tricolor has developed a proprietary AI-powered risk model which effectively segments the credit invisible consumer, enabling the model to "score the unscoreable", evidenced by six well-received ABS transactions.
Direct-to-Consumer
Tricolor leverages both data and insights gathered through direct interaction with its consumer and its competency in decision science to execute a disruptive pricing strategy which provides the Hispanic consumer with compelling value and a trusted brand.
Financial Inclusion
For more than a decade, Tricolor has provided access to affordable credit to tens of thousands of borrowers through its responsible lending platform, validated by its certification by the US Treasury as a CDFI and committed to "doing well by doing good".
Vast, but underserved
28
Median age of US Hispanics, or about half of the median age for US Whites
61M
US Hispanic population, or about 1/5 people in the US
7.6x
Growth rate of US Hispanic population vs. non-Hispanics
43%
US Population that is unbanked or underbanked with limited access to reasonable credit
#8
Global rank of the US Hispanic GDP*
2.6T
Size of the US Hispanic GDP*
82%
Percentage of US workforce growth rate from Hispanics since the financial crisis*
3x
Greater purchase intent in response from Hispanics to a culturally targeted marketing approach
78%
Percentage of Hispanics which don't see brands trying to connect with them through advertising
* 2020 Latin Donor Collaborative U.S. Latino GDP Report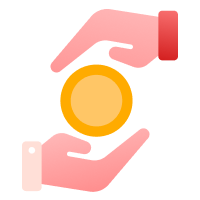 Financial Access
Financial Access is a privilege that many are not fortunate enough to participate in. This represents a tremendous opportunity for a financial services company prepared to meet the needs of the marginalized credit invisible consumer in the US today.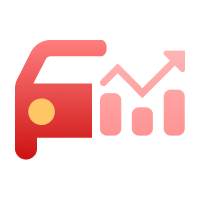 The Macro Trend
Current macroeconomic indicators in the US support migration to used vehicle purchases.* This trend further validates the significance of the Tricolor opportunity, as financial access is need most within this category of vehicle.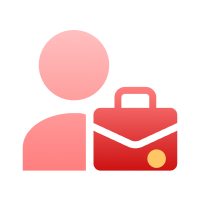 U.S. Working Class
Many Non-Hispanic working-class families throughout the country also form part the US unbanked and underbanked consumer demographic in need of basic financial services to help them succeed.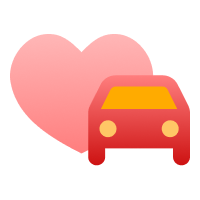 A Loyal Following
Our business model has provided thousands of our customers the opportunity to purchase quality used vehicles with fair and accessible lending terms. This results in a repeat customer percentage well above industry standards, further fueling our growth and driving down customer acquisition costs.
AI - Powered Strategy
Serves as the foundation for a new direct lending model for no-file or thin-file consumers where FICO-based models will not work. Its traditional scorecard methodology cannot generate sufficient segmentation power for this population, leaving credit invisibles subject to predatory lenders. Rather than rely on bureau data, Tricolor's AI-powered segmentation model assesses unique, non-traditional attributes in order to predict loan performance.
How does this add up together?
Accelerating Financial Inclusion & The Flywheel Effect
Read White Paper
With more than ten years in the auto retail industry, our brands are synonymous with integrity, quality and trust
Learn About Our Brands
Experienced Management
Our Executive Team is mission driven and committed to excellence in all areas.
Meet the team
Stay connected to receive our latest news, events, podcast, financial presentations and more.
Invalid email, please check it!